Have you ever gone to buy a blender, coffee maker, or even farm equipment and wondered whether to go for one made from stainless steel or other metals? But it can get more confusing when looking at the difference between stainless steel and mild steel.
Most people prefer stainless steel due to its durability, attractive look, and hardness, among other reasons.
To help you make a wiser decision, let's look at a detailed comparison between these two products.
Because in today's post I'm going to compare stainless steel vs. mild steel in terms of:
Let's dive right in.
Steel is an alloy of iron and carbon, with a carbon concentration of 2.1%. Mild Steel and Stainless Steel are both alloys of steel.
Also known as plain-carbon steel or low carbon steel, Mild Steel comprises carbon as the main component, forming 0.05–0.25% of its content.
There are other components in smaller quantities. These include Aluminium, Nickel, Sulphur, Chromium, Silicon, among others.
Stainless Steel contains a higher quantity of chromium, forming 10.5% of its content. Other elements forming Stainless Steel are Manganese, Nitrogen, Copper, Nickel, Molybdenum, among others. INOX steel is Stainless Steel's other name.
That is the long and short about alloy steel vs stainless steel.
– Stainless Steel Types
There are four major categories of stainless steel depending on the microstructure:
1. Austenitic Stainless Steel: This type has austenite as its main microstructure. Austenite comprises of carbon and iron that form above 723 degrees Celsius. This stainless steel type exhibits resistance to high temperatures and is tough as well.
2. Ferritic Stainless Steel: This type contains chromium as the only alloy, and the chromium content is 10.5% – 18%. They have poor fabrication and average corrosion resistance.
3. Duplex Stainless Steel: This type is a blend of ferritic and austenitic stainless steel, which gives it the properties of both constituents. It consists of low nickel and high chromium.
4. Martensitic Stainless Steel: The martensitic type has lower chromium and high carbon composition. Like the ferritic type, it's magnetic. In terms of weldability, it's poor compared to the other grades.
– Stainless Steel Grades
There are at least 150 grades of stainless steel. The following are the common grades of steel:
1. 200 Series
The uses of the 200 series include cutlery, washing achiness, in-doors equipment, automotive industry, etc.
2. 300 Series
The 300 series has applications in medical instruments, automobiles, food and beverage equipment, jewelry, etc.
3. 400 Series
One of the uses of the 400 series is heat treating applications. These include motor shafts, agricultural equipment, gas turbine parts.
Generally, steel comes in the following categories:
Low Alloy Steel
Medium Alloy Steel
High Alloy Steel
High Carbon Steel
– Mild Steel Grades
Here are common grades of mild steel. One thing they have in common with similar metals is their universality.
EN 1.0301
This grade consists of 0.4% silicone, 0.4% manganese, and 0.1% carbon. It also comprises of copper, aluminum, nickel, chromium, and molybdenum in small proportions.
Its equal grades include C10, AISI 1008, and DC01.
EN 1.1121
This carbon steel comprises of 0.08% to 0.13% carbon and 0.3% to 0.6% manganese. Its uses include the production of cold headed bolts and fasteners. The equal grade is AISI 1010.
This grade has good ductility and formability and traditional methods may apply in its formation.
EN 1.0402
The grade contains between 0.18% and 0.23% of carbon and has 0.3% to 0.6% manganese. It has amazing weldability and is ideal for carburised parts. It shows a great balance between strength, toughness, and ductility.
Mild Steel and Stainless may have shared similarities, but they also have differences in properties and characteristics. The following are the differences: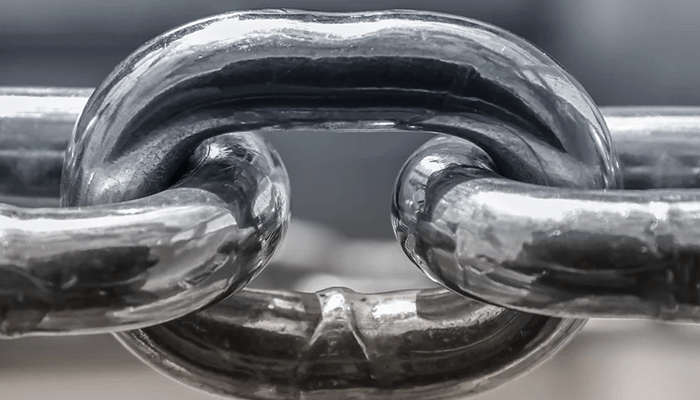 Stainless Steel is typically stronger than Mild Steel due to the alloy (chromium) it contains. That's why it is used to create objects that should withstand impactful force or frequent usage.
Mild steel tensile strength is relatively lower but can undergo strengthening by adding carbon.
Mild steel rusts rapidly after a while, so you have to either paint its surface or galvanize it to protect its surface from corrosion. Corrosion or rusting happens through oxidation when the iron in Mild Steel produces iron oxide after reacting with oxygen.
Stainless Steel is called thus because its surface is always clean, with no rust dents. The chromium in it renders it corrosion-resistant.
The oxidation or corrosion process stops on its surface because chromium forms a layer the first time it reacts with air. The layer (chromium oxide) hinders iron from reacting with oxygen to form rust so that the material can resist further oxidation for an extended period.
Only intense weather or environmental damage can eventually weaken a stainless steel item to the point it starts to rust after many years. To keep stainless steel from rusting further, you should polish its surface to expose new chromium to the air to form another protective layer.
A Stainless Steel wears out faster in high salinity areas.
Toughness refers to steel's ability to absorb energy and deform plastically before fracture. In general, stainless steel is tougher than mild steel, and specifically, 440C stainless steel (Martensitic grade) is the toughest of all stainless steel types. It's the higher carbon content in stainless steel that makes it tougher than mild steel.
Stainless Steel is more brittle than Mild Steel. Stronger metals also tend to be more brittle; when there's a higher impact force, the metal (stainless steel) tends to break rather than bend. On the other hand, when exposed to a higher impact force, Mild Steel may bend rather than break, making it less brittle.
When it comes to ductility, Mild Steel takes the lead because it is easy to twist or stretch. So it can easily be changed into different shapes without breaking. That is why it has a common use in construction industries to produce relatively low-duty pipes.
Stainless steel tends to be less ductile so it is hard to twist or deform once designed into a particular shape. Nickel is steel's additional component to make it more ductile.
Mild steel is easier to twist, cut, drill through, weld, or roll into pipes, making a good fabrication material.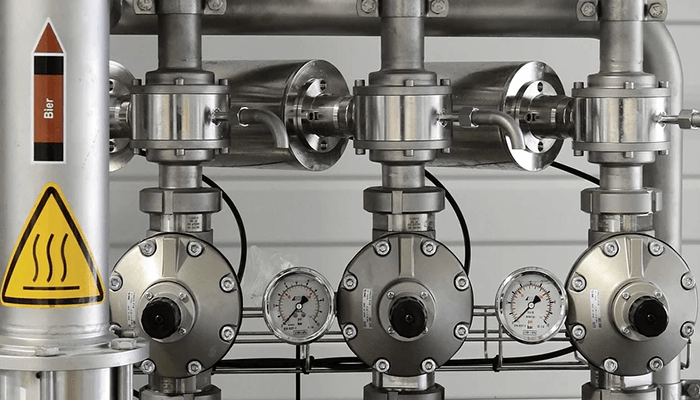 On the other hand, stainless steel is difficult to fabricate; you need to use high technology machines and skilled technicians.
When carbon steel vs. mild steel gets to hardiness, stainless steel is harder than mild steel due to the high carbon and chromium quantity in the former.
It is quite a challenge to weld stainless steel because it will change its shape and color. Yet, welding mild steel is easy. In each case, you should exercise caution due to carbon.
A malleable material can be beaten into a new shape without cracking or breaking. Mild steel is more malleable because it is flexible compared to stainless steel.
Stainless steel is far less malleable compared to mild steel, which is easy to fabricate as a result.
Mild steel usually is magnetic or can undergo magnetization due to the high iron concentration in it, making it suitable for use in mechanical or electrical appliances. Due to its magnetic properties, mild steel is ferromagnetic, meaning it is attracted to a magnetic field.
But, stainless steel is not always magnetic, so it is a matter of maybe or maybe not. Generally, ferritic stainless steels are magnetic, while austenitic stainless steels are generally not magnetic.
Because it is highly resistant to rusting and other destructive forces, stainless steel is more durable than mild steel.
Stainless steel has a more attractive, shiny, clean, silver-white look, while mild steel is dull and darkish. So when it comes to aesthetics, it is best to go for stainless steel. Its uses include making attractive kitchenware or design homes. Homes designed with steel are actually more expensive.
Yet, if you plan to paint the surface, then it won't matter which one you choose, as far as beauty is concerned.
Mild steel is heavier than stainless steel. Stainless steel density is not massive enough, but it is still stronger.
Mild steel has a short lifespan compared to stainless steel, so with everything else held constant, mild steel will always be the one that ends up as waste first.
Steel is recyclable, so it can make different items for generations. Even if it is finally useless, it becomes a non-biodegradable waste, meaning it won't contribute to the contamination of the environment. Steel never breaks down like other metal products that end up seeping into water reservoirs and the soil.
Both mild steel and stainless products can be recycled into other useful products. However, it has been shown that stainless steel is more recycled. Being durable, it can serve many generations and still be useful for other purposes.
Stainless steel is more resistant to high temperatures than mild steel, so it can still maintain its strength in fire or high heat.
Mild steel is useful in the making or manufacturing bolts, sheet piles, railway tracks, channels, rivets, angles, rolled sections, among others.
On the other hand, stainless steel is used to make cutlery items such as forks, knives, and spoons. It is also used to make robust or heavy-duty industrial pieces of equipment, automotive, balcony, and window, grills, bridges, skyscrapers, kitchen sinks, farm equipment, monuments, aircraft, jewelry, among others.
That's not all.
Stainless steel properties also make it the first choice for hygienic products or conditions, and that is why it has common use in food processing plants and to make hospital equipment like surgical instruments.
It has to do with its hygienic surface. And, it is another reason most kitchen utensils are made of stainless steel; it doesn't attract germs or dirt.
The Chicago "Cloud Gate" of Chicago was made purely of stainless steel.
Because of its resistance to fire and heat, stainless steel is also a popular choice in the oil and gas processing industry and in the making of boilers, valves, heat, and exchangers.
Mild steel yield strength is low, so it cannot perform these high-heat roles.
It is easier to take care of stainless steel because it is already resistant to corrosion. It is also easy to clean, being shiny and smooth. Dirt does not easily stick on its surface because of its smooth texture.
But you have to be polishing it after a period to make it shinier. Stainless steel makes good kitchenware because it is easy to clean — a simple swab is enough to get the stains off.
With mild steel, you have to be painting now and then, depending on how fast the painting fades or peels off. This is because without the paint, it soon rusts, especially in extreme weather conditions.
When it gets to carbon steel vs. stainless steel price, the latter is more expensive than mild steel. It is also costly to polish and finish stainless steel. But, note that stainless steel is a good investment in the long run, even if you pay a higher cost for it upfront. You enjoy its features for years, so it is the best option from an economic point of view.
A factory that buys mild steel equipment instead of stainless may have saved money, but it will have to spend more on maintenance costs. Stainless steel equipment does not break down easily.
If you are on a low budget, you may have to forego the benefits of stainless steel and buy mild steel, which is less expensive.
Final thoughts
Mild steel and stainless steel are different forms of iron. They are both useful in the different roles they serve in the steel industry. Stainless steel may be stronger, but then it can never effectively serve the unique roles that only mild steel properties can serve. Each has its limitations, so there is no clear winner in the carbon steel vs. mild steel duel.
Before you decide which one you should go for, consider the nature of your work above everything. If you are more interested in a more ductile material over a strong one, you have to go for mild steel.